*The way to connect IFTTT from MESH App has been changed from MESH App for iOS Version 1.10.0 which is released on December 8th, 2017.
To get started, 'Sign Up' or 'Sign In' to IFTTT on the IFTTT official website (
https://ifttt.com/
).
Follow these steps to connect IFTTT in the MESH app:
1. Launch the MESH App and tap '+' button in 'Extension' dashboard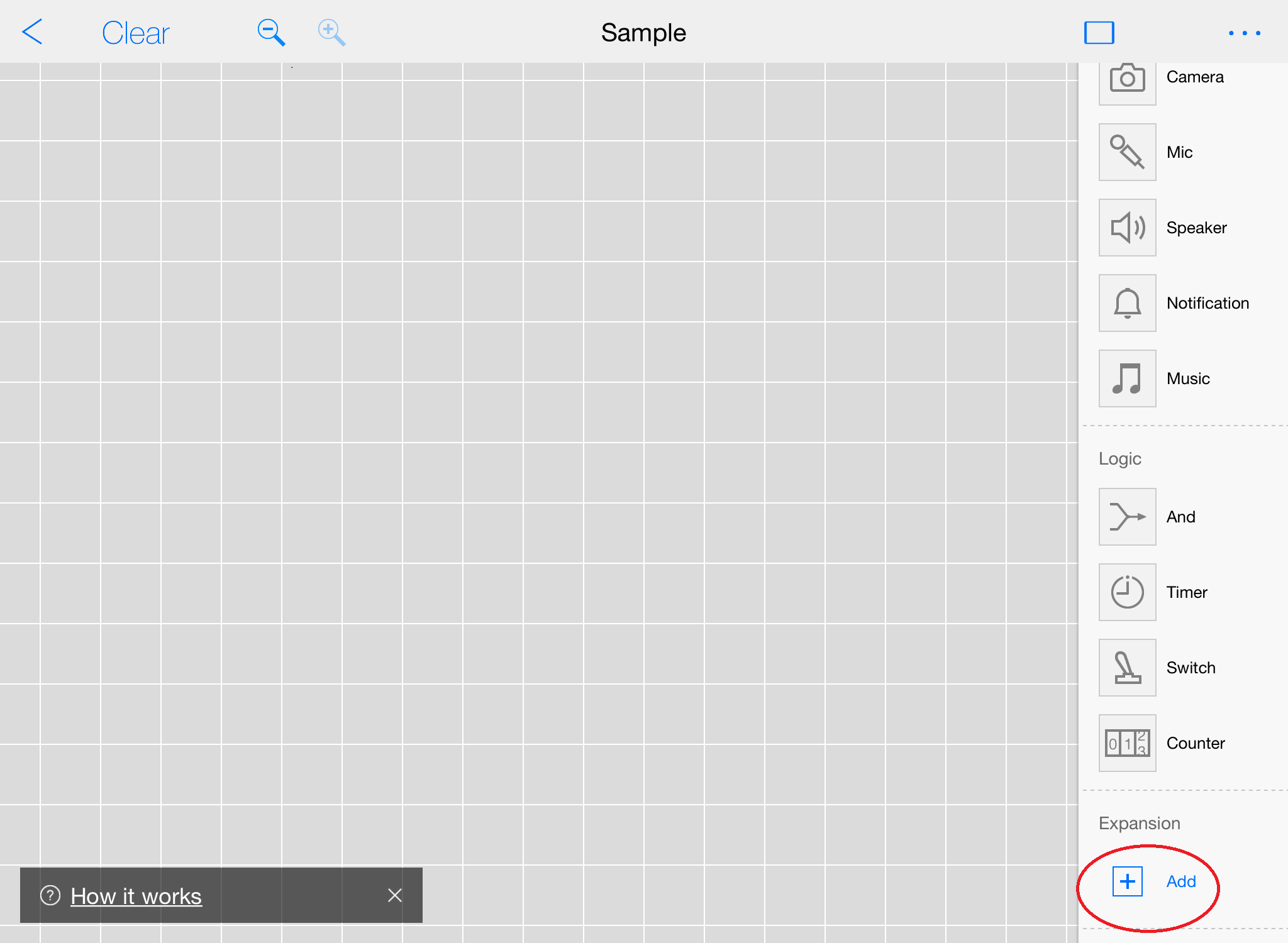 2. Tap IFTTT icon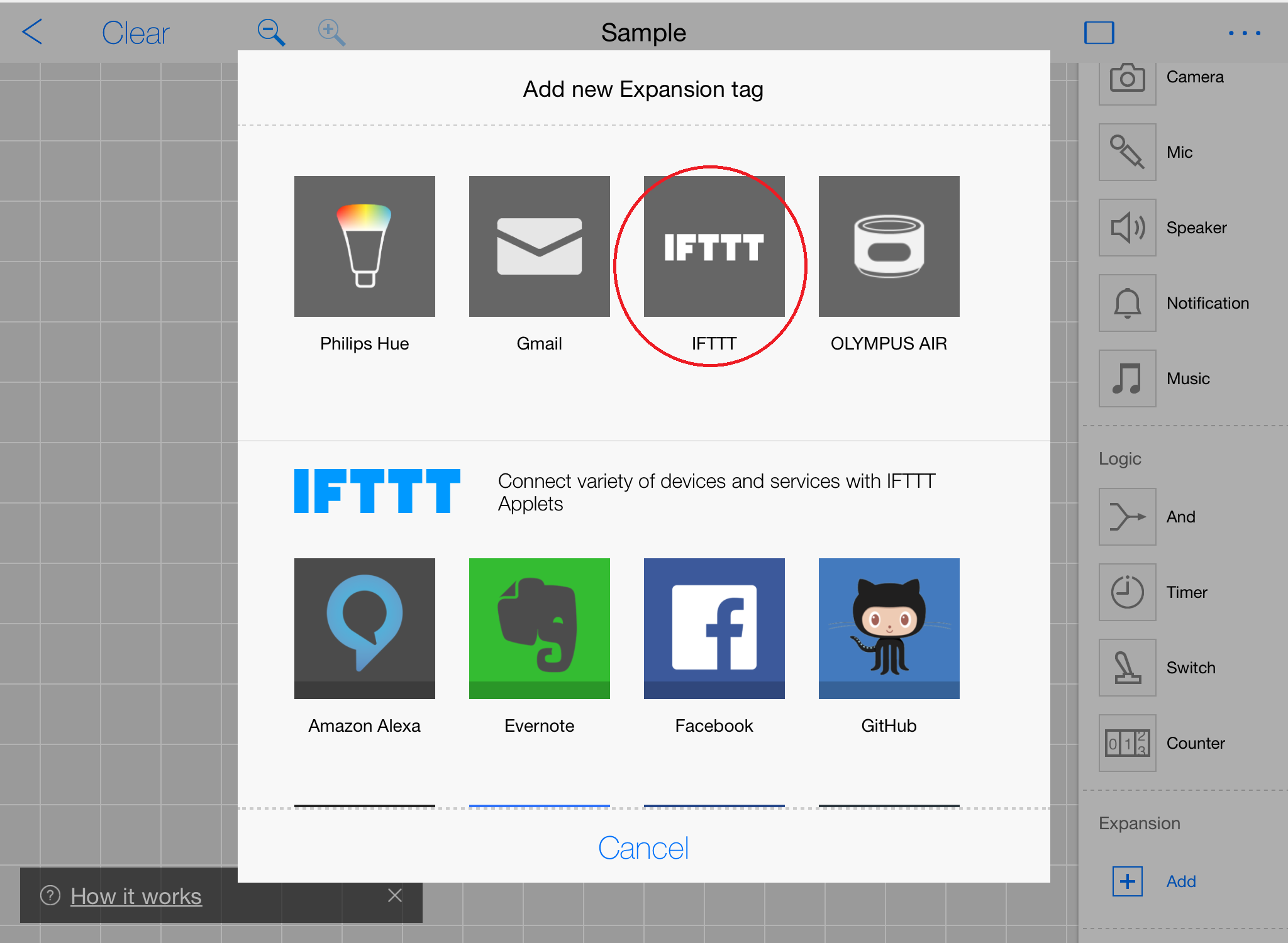 3. Tap 'Start setup' in the bottom right corner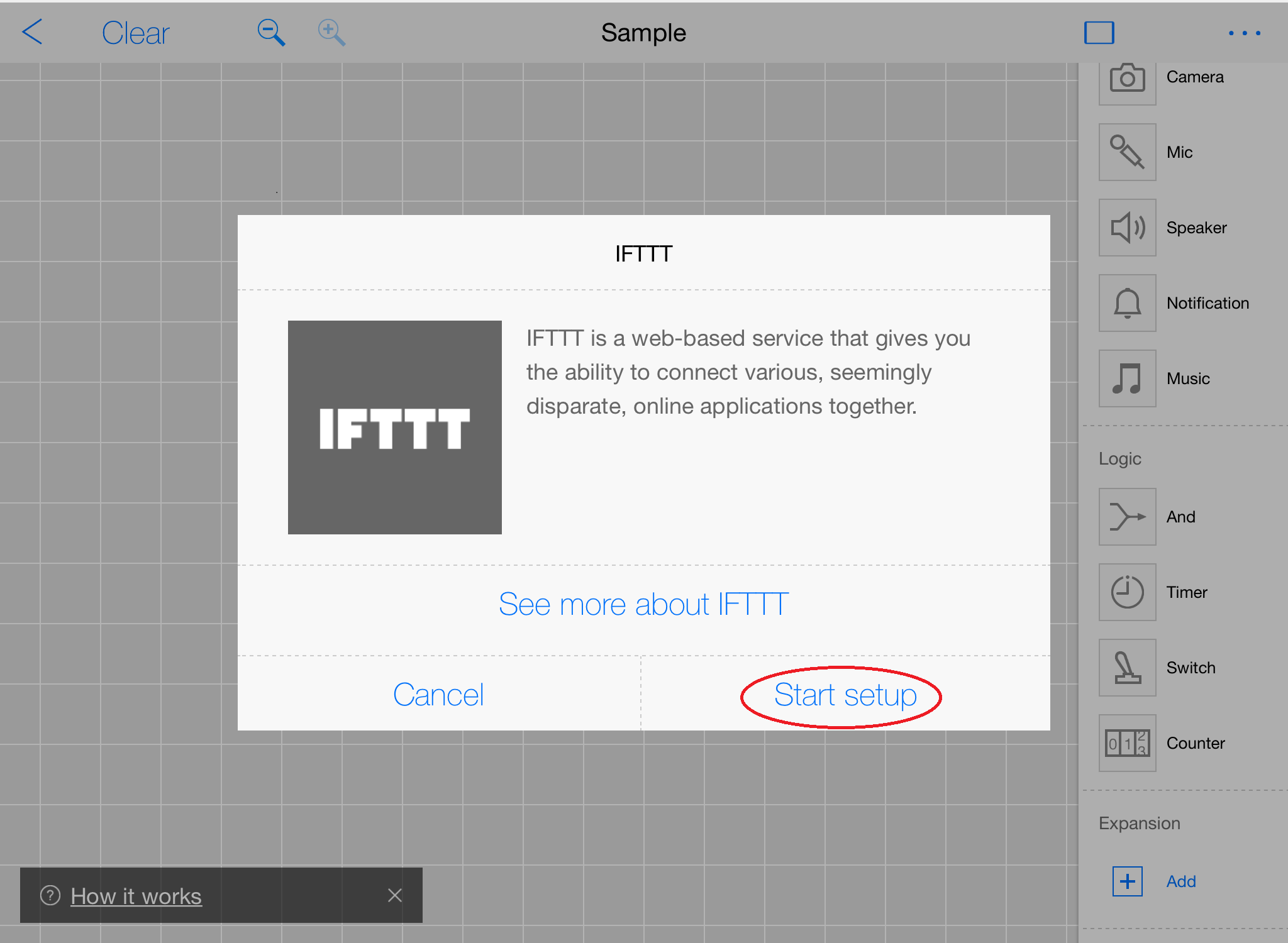 4. Enter your email address and password for MESH account. If you don't have the MESH account, tap "Create an account"
5. Open the MESH Channel on IFTTT (https://ifttt.com/mesh/) and tap 'Connect'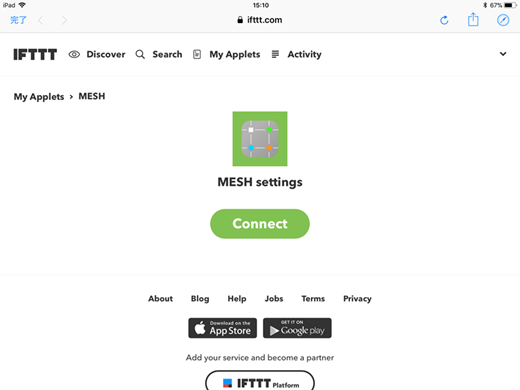 6.Enter your MESH account information again, and tap "connect"
Next step is how to create an IFTTT recipe for MESH.
https://support.meshprj.com/hc/en-us/articles/213717818-How-to-create-an-IFTTT-recipe